It is my pleasure to formally unveil the 2014 Michigan State University Comics Forum poster along with the schedule of events for this year's Forum.  Stan Sakai, this year's Keynote Speaker, has water-colored a custom Michigan State University themed Usagi Yojimbo poster for our event.
Stan's keynote address will place on February 21 from 7-8:30 in the Residential College of Arts & Humanities Theater.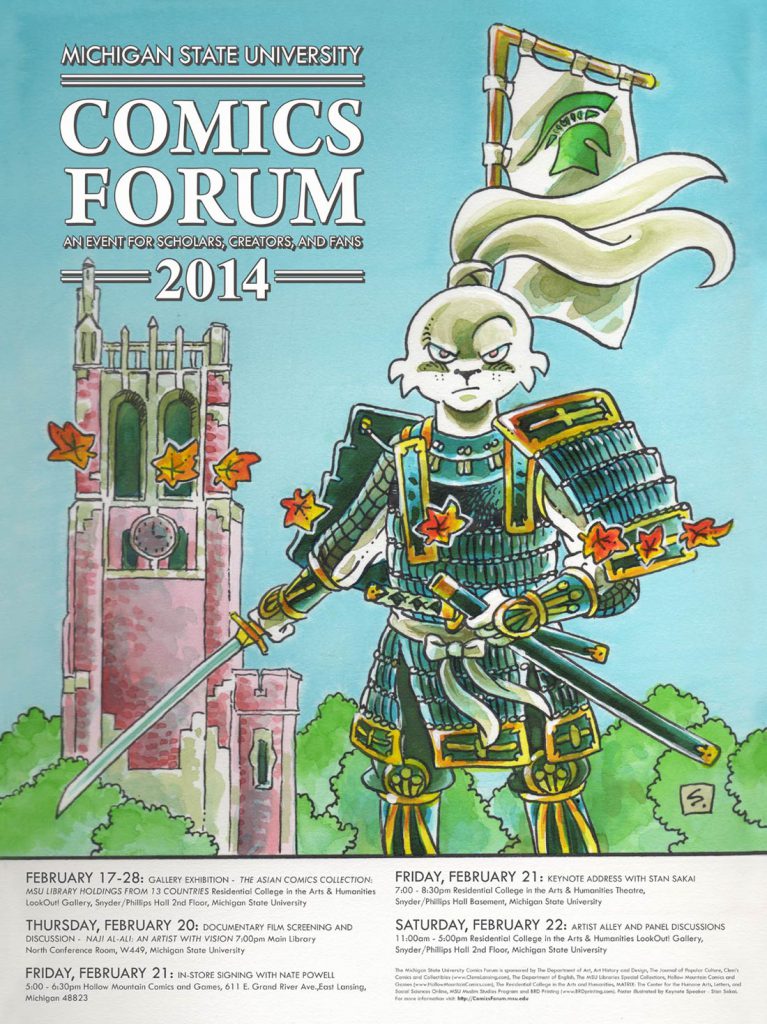 Feel free to repost this electronic image to help us promote the many events surrounding this year?s MSU Comics Forum.  If you are a business owner or manager and would like to receive a few posters to hang in your place of business, please contact me (Ryan Claytor, MSU Comics Forum Director at rclaytor@msu.edu) by Friday, Jan. 17th, 2014 to be added to our mailing list.