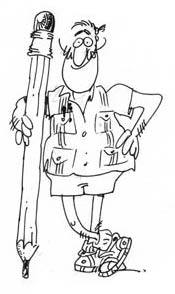 The 2016 MSU Comics Forum will take place on Feb. 26th and 27th. The keynote address will occur on the first evening, Friday, Feb. 26th, 2016, while the panel discussions and artist alley will take place the following day, Saturday, Feb 27th, 2016. The location will be in Snyder/Phillips Hall on the campus of Michigan State University.
This year, the Forum is proud to announce that Sergio Aragones will be
our Guest of Honor and Keynote Speaker on Friday, Feb 26th, 2016.
Aragones is the most honored cartoonist, having won every major award in the field including the National Cartoonists Society's Reuben Award and the Will Eisner Hall of Fame Award.  He is widely known for his contributions to Mad Magazine and his long-running comic book series, Groo the Wanderer.  Recently, Aragones completed a Groo vs. Conan crossover with artist, Tom Yeates, and continues his more than 50 years of contributions to Mad Magazine.